$Add $10 per Trip
For an additional $10, Swedish/therapeutic massage, Reiki and Polarity services can bring the table to you (within the Athens County area).
Decreased stress = increased happiness and productivity! Treat yo

ur office, employees or co-workers to 15-minute chair massage sessions to ease back tension, carpal tunnel issues, and reduce stress.
Group rates available.

$30-60 per Half hour/Hour

Swedish Massage is a very relaxing and therapeutic style of bodywork. It combines oils or lotion with an array of strokes such as rolling, kneading, and percussion to help the body improve its circulation. The benefits of this type of bodywork are wide-ranging and include relief from aches and pains, decreased stress levels in the body, enhanced mental clarity, improved appearance, and greater flexibility.

$30-60 per Half hour/Hour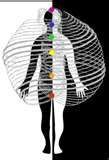 Polarity therapy is a type of bodywork which is focused on the energy fields of the body, rather than the physical body itself. This type of body work is also called energy work, because the practitioner attempts to adjust the skewed energy fields of the body and bring them into balance. During a polarity therapy session, the therapist and client usually work together in a very calm, relaxed environment.

$70 per Hour

Hot Stone Therapy is a style of massage where heated stones are placed on specific sites on your body to deepen relaxation and promote circulation in your muscles. Muscles warmed by the stones release tension and stress much more deeply and quickly than with a traditional massage. The overall experience is very relaxing, nurturing, and rejuvenating. A cold weather favorite!

$30-60 per half hour/hour or $15 add-on to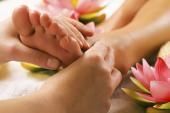 Salt glows are a special treat customized for the client, blending detoxifying sea salt, moisturizers like shea or cocoa butter, essential oils like lavender, peppermint, ginger-citrus blends, or even botanicals like rosepetals or ground apricot that can be experienced as a stand-alone treatment or combined with other massage, energy, or bodywork.
Sea Salt, with its mildly abrasive properties, gently polishes the skin while naturally occurring minerals serve to nourish and hydrate. We can customize your treatment to re-energize, relax, or rejuvinate tired hands, feet, or a detoxifying full body wrap.

$30-60 per Half hour/Hour or $15 add-on foo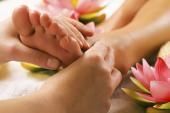 Sugar scrubs are a wonderful remedy for dry, thirsty skin! Treat yourself to a lavish exfoliating treatment that smells wonderful and will moisturize skin ~ leaving skin soft with a nice, healthy glow!
Sugar scrubs can be a stand alone treatment or as add-on spot treatments during energy or massage sessions to pamper dry, rough skin on hands, elbows, knees, and feet.

$Half off per session
To get acquainted with what Massage Works has to offer, when you schedule an appointment through the end of November if you and a friend schedule an appointment, you can each take half off the price of a half hour or one-hour session!!
Students and Seniors - 10% discount regular-priced sessions.
Remember that for every 9 sessions scheduled, the 10th one is free. Ask for a card - will be stamped at sessions.

$30-60 per Half hour/Hour

Reiki is a Japanese form of energy work that cleanses and balances the energy system in the body. As a result, the body's natural self-healing mechanisms strengthen, helping to establish optimum health. During a session, I work directly with your energy field to remove blockages, detoxify your system, and restore your vital life force energy. Reiki utilizes a gentle laying on of hands to conduct the necessary energy force between us. The benefits of Reiki range from the release of habitual mental/emotional stress to alleviating chronic pain.